THE STORY
In 2013, I set out on an epic adventure, to buy a bargain sailboat in Panama, refit it by myself in the tropics for around nine months, going through a bunch of hard times until nearly giving up. But my dream to sail the world with my own boat kept me going and finally I set sails to live at anchor and cruise from one destination to the next. Without a plan, without any timeframe. The journey could take three months or a lifetime, everything is possbile.
More than 3.000nm lie in the wake astern of me and my Reinke Super 10 called KARL. After circumnavigating the Western Caribbean, new challenges are awaiting on the horizon in 2017: a massive repowering project, heading west to explore the Pacific Ocean and finding out how I deal with multi-week passages.
Read this blog entry if you want to know about my motivation to do this trip and how the decision to finally UNTIE THE LINES has been taken.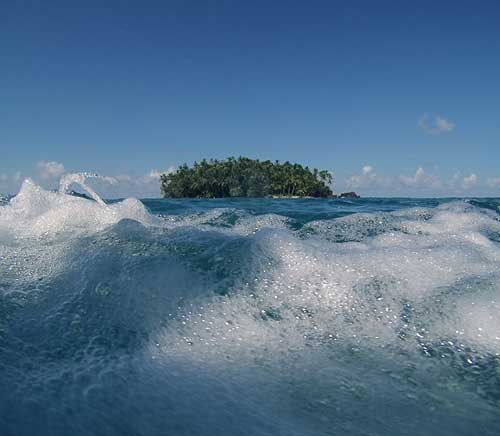 THE IDEA
Departing on an adventure to sail the world is already quite troubling enough. So why mount another project on top of that and film and document the whole experience?
One of the main reasons, this dream was born inside me, kept growing and finally was put into reality were other people, that had inspired me with their stories. Somehow, seeing other people realize a project like this gave me the confidence that I had a chance to succeed as well.
The idea of UNTIE THE LINES is to give some of the inspiration that I had received from the actions of others back to the people out there. To bring them one step closer to putting their own dreams into reality. To show that even if it is sometimes hard, it is worth to fight for your White Spots with all your heart!
Read this blog entry to find out more about the moment of birth of UNTIE THE LINES.

THE FORMAT
This adventure is mainly documented on video, some extra information and updates are provided on this Website and on Social Media platforms like Facebook and Instagram.
The focus lies on the weekly video diary, where I share my adventures exploring new countries and cultures, accompanied by my personal thoughts about living my dream to sail the world and life on a sailboat / at sea in general.
All videos are released with a time-lag to when they were filmed. This is due to the time needed to edit them, to lack of internet signal in some parts of the world, but also to safety.