December 16

UNTIE THE LINES II #56 – Ciao Cayman

The penultimate episode of UNTIE THE LINES season II is one more Cayman Video. I had spent three weeks on the island and I made some great new friends. It was a real treat to visit Cayman. Two people, Davide and Jeff, had offered me to stay in their homes. And I gladly accepted.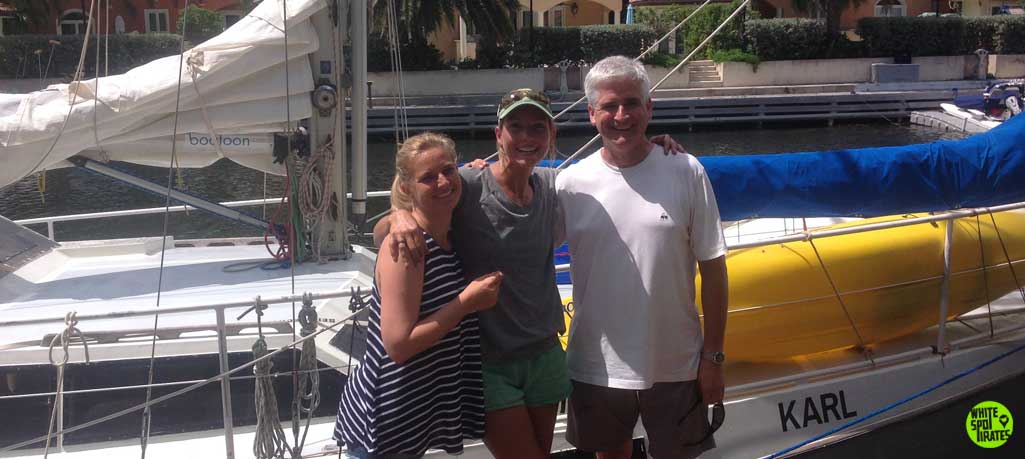 It is actually quite the funny story how I met Davide. He is from Italy and works in Cayman as a dive instructor. When he first wrote me, he called himself a "sailing maniac". Because he had watched my sailing videos and had followed me on Facebook, he had seen a picture I posted stating that I was visiting Cayman. He sent me a message, asking where I was at. And when I told him the name of some bar I was at, he replied "don't move, I will be there in ten minutes".
Five minutes later we had our first beer together and started chatting about his crazy plans of building some community in Italy. I am really greatful that I meet so many awesome people through my sailing documentary and my journey in general.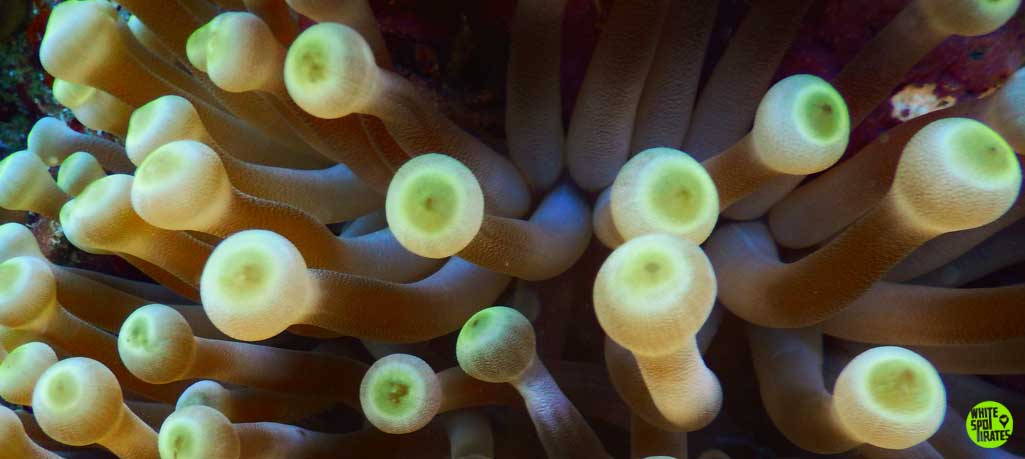 Davide offerd to take Jeff and me on a dive at Eden Rock. As I said, he works a diving instructor, so we only had to pay for the bottles, which was great. The coral formations were outstanding with beautiful colors and crazy shapes. My wish was to see some christmas tree worms and Davide did find us some.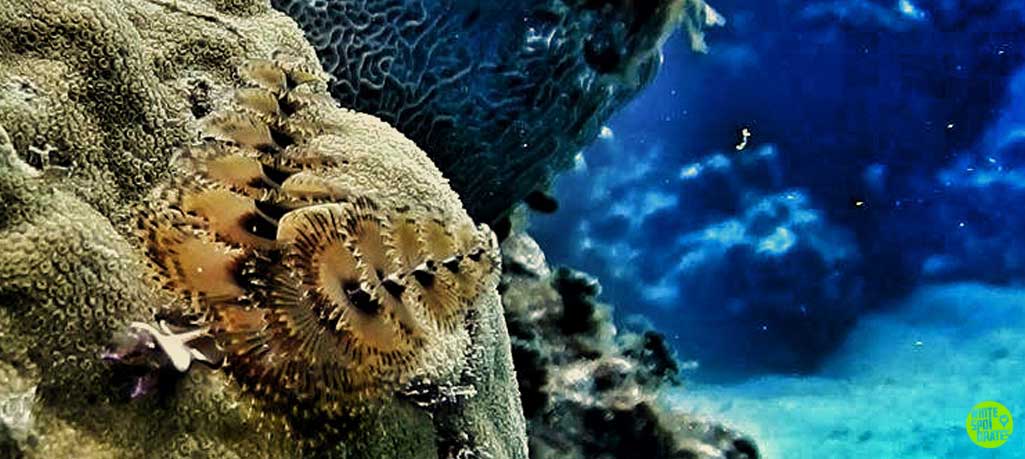 Of course, we also had to go and eat some wicked tasty gelato and have some italian food. Davide let me use his flat as my temporary office to do some computer work, which is always a great treat. And one night we went to some crazy night club where I nearly got a heart attach when I heard what they charge for a beer. As you can tell from the picutre, it's good that non of that is part of this last Cayman video…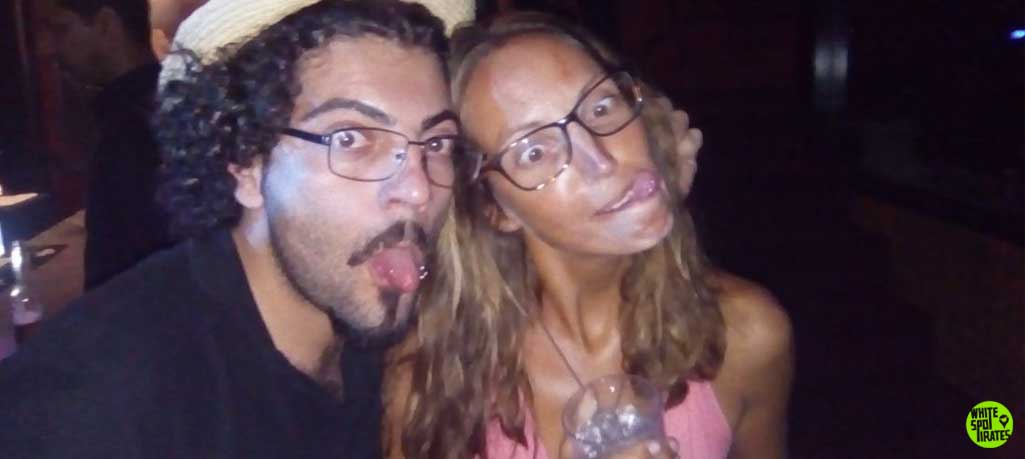 Well, and Karl needed some little last minute repairs before I could leave, too. In Cienfuegos, Cuba, some Swedish drunk had dragged on top of Karl in a storm and had damaged my roller furler. I had managed to use it on my sail to Cayman. But it had gotten stuck every once in a while. Since I had not trusted the damaged furlex, I had ordered a replacement and had it shipped to Cayman. Quite straight forward, worked out really neat.
Jeff was so kind to lend me a hand when I changed out the roller furlex. It is a bit tricky, especially if you don't want to lose any of the tiny bearing balls.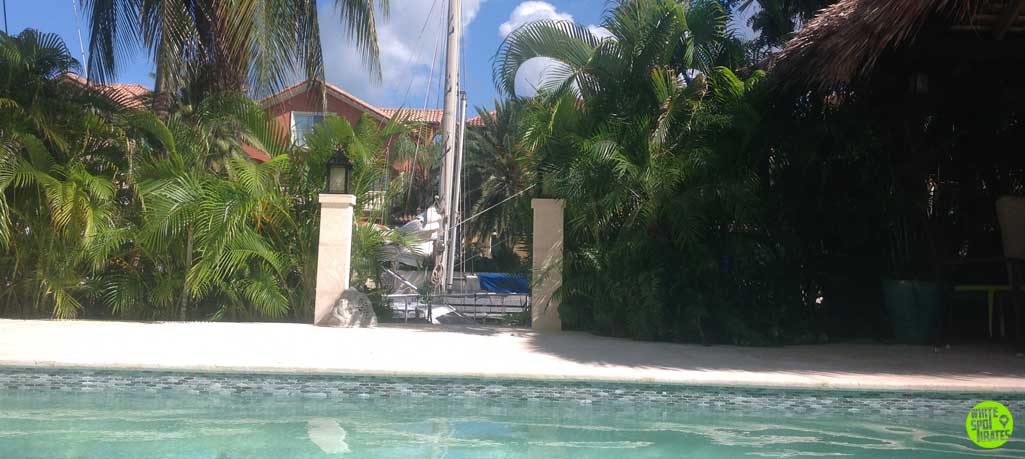 Oh, and for those of you that remember that I said my engine did not fire up when I arrived in Cayman…It was one of those stupid things. The cable lug of my electrical fuel shut off had wiggled itself loose, which is why no fuel had gotten to the injectors.
I had checked my tank just in case, to make sure it was no algae. And whilst I had those annoying 50 diesel tank bolts off, I decided to clean the tank. In that process, I also took off the pick up pipe, to clean it and to clean the fitting. Too bad it was still lying around once I had the 50 bolts all back in and nicely snug.
Yes, I do curse. And yes, that was a moment that I did curse.
I hope you enjoy this Cayman video and that it brings some warmth to you, in case you are living in one of those places where it's cold winter right now. Next week it's time for the grand finale…so stay tuned!