March 27

Of New Engines, Charters and Further Plans

Since the beginning of March 2017 I am back in Panama, after a four month break in Europe to see my family and friends but mostly to earn some money for a brand new engine for Karl. For those of you who do not know yet: YES, Karl is getting a BRAND NEW engine.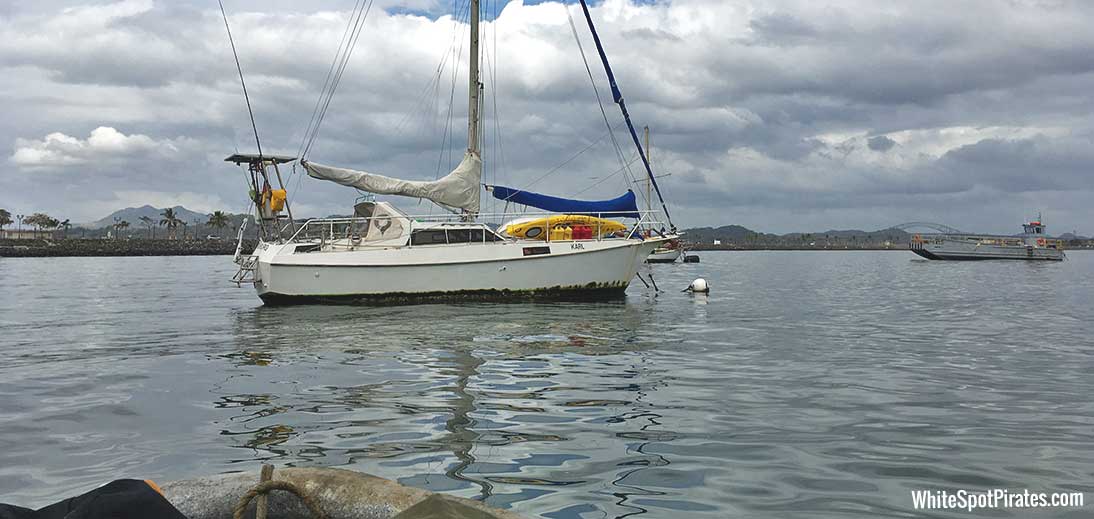 The decision of buying a new engine
There are a couple of reasons why I decided to "go new":
After some chats with different mechanics, I found out that the cost of repairing my old Ford XLD 418 would be somewhere close to half of the cost of a new engine. The timing belt had slipped, the pistons had smashed into the valves and cracked the cylinder had in various places. Who knows how it looks like further inside.
Buying a used engine often means buying someone else's problems, which I already had a few of in the past.
But mostly I decided for a shiny new motor for Karl because
Karl and I are going to head into the Pacific and are going to be far away from spare parts
I have had so many engine issues in the past that I think I did tackle with a lot of patience. Don't get me wrong, I am actually grateful for them in a way, because they taught me a lot. This is a very self-centered reason, but I think that due to the past troubles, I deserve a new engine that will give me some peace of mind for some time. I do promise to maintain it thoroughly and to avoid the mistakes from the past!
What kind of new engine is Karl getting?
Now I know you all want to know what I decided to put into Karl's belly. It's going to be a (massive fanfare tatatataaaaaaaaaaa):
A Beta 43.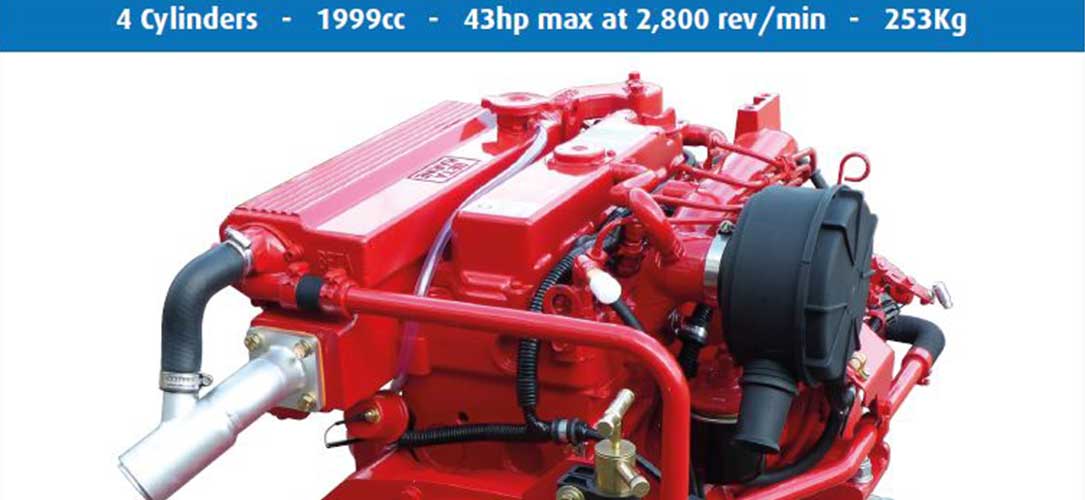 I know, exciting, right?
It's in production right now and will be ready on the 5th of April. I asked Beta for some pictures during the production and I hope I will get some to share them with you. I so cannot wait to open up that big box and take a look at that sexy red beast that will be part of this journey soon.
In the meantime…
Right now, I am spending some time in one of my favorite destinations ever: The San Blas Islands. No, not on Karl, since he is in the Pacific, remember? Instead, I am on my friends' (Maria and Cathy) boat Joana that you already know from various episodes including the most recent ones.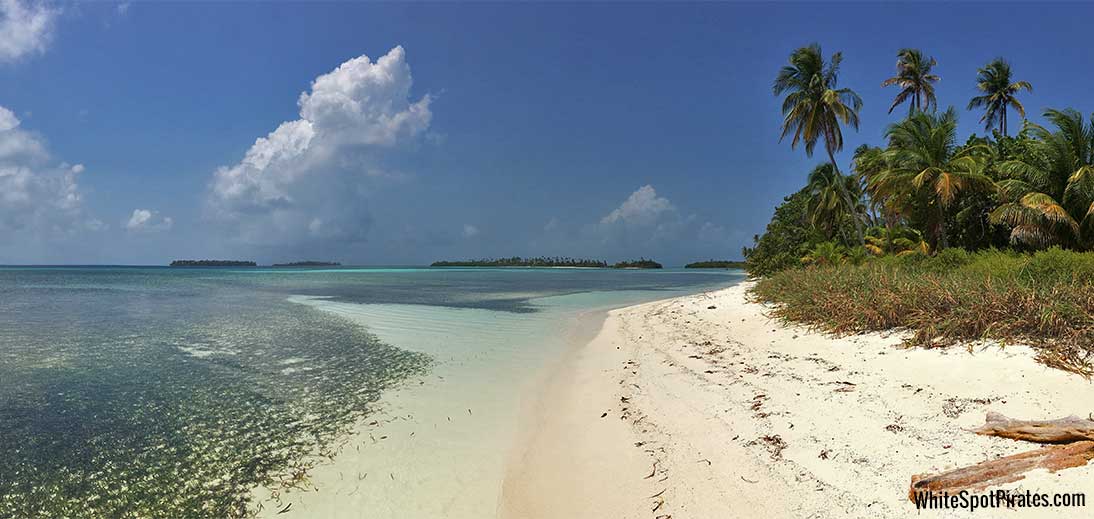 Back in Germany, I have been working two jobs plus trying to fit family and friends in as best as I could. When I flew back to Central America, I just really felt like taking two or three weeks off and just enjoy nature, try out my new spear gun that I had bought for the Pacific but never got to try much yet, read a book and just enjoy cruising without the usual boat problems of my own.
Untie The Lines goes Charter
But it is not only pure vacation. I am actually helping the girls with some of their charters this season, because I am planning to kidnap Maria for the second attempt of the Pacific crossing with Karl this year. Two of the Sail Joana charters are in April and were already previously booked. But there are two charters coming up in June that will be special "Untie The Lines" charters.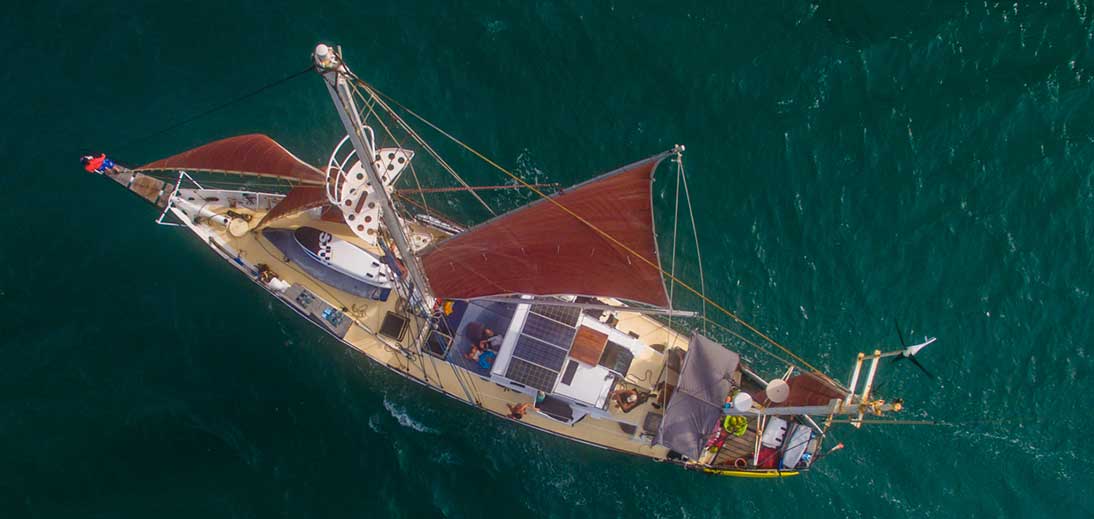 Many people have asked me throughout the past years if I would ever take charter guests on board. Unfortunately I never had the time or facilities to do so on Karl. Joana is a boat that has anchored next to Karl for many days and has plenty of stories about him to tell (Karl loves her old French butt, but she always showed him the cold shoulder). But not only that, she is a truly amazing 70 foot steel boat with tons of comfy lounging areas on deck and a really cozy interior.
But what makes her even more special are her owners Cathy and Maria. Unfortunately, Cathy won't be there this time, but Maria can talk for two, no worries. She is an incredible sailor, has spent more time of her life at sea than on land, has sailed around the world twice and fixes anything that comes up on her Joana.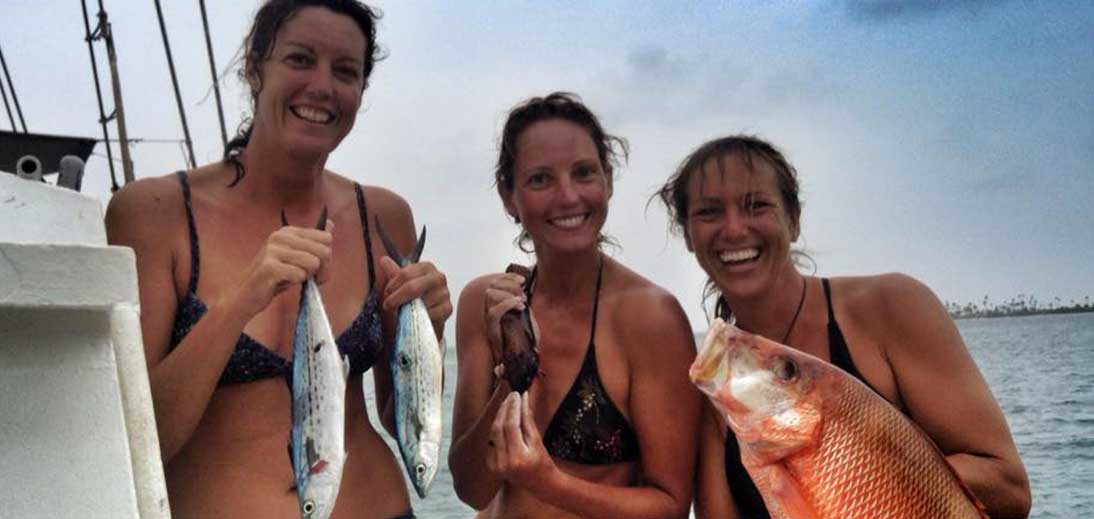 Come Sail With Us in Paradise
There will be two five night charters in June 2017 from the 1st to the 6th and from the 11th to the 16th. You can find some more information about the San Blas Islands and sailing vessel Joana here. Joana can also be looked at in UTL III #01 and #02 and there will be some more detail about her history coming up in the next episode this Friday.
It would be really great to meet some of you in person and I know this is not Karl, but I think you are actually getting a way better (more comfortable and entertaining) deal this way!
So are Karl and I going anywhere this year?
The plan is to finally finish what was planned for last year: to cross the Pacific to the Marquesas, possibly stopping in the Galapagos. Right now the time frame for that will be something around July. But you know how it goes with boating. Well, or should I rather say you know how it goes with boating and Karl and me…
Last but not least for the ones that are still confused
This whole thing surely might sound confusing for some of you. I thought she is back on the boat, I thought she is in the Pacific, why is she all of a sudden in the Caribbean again and why is there a running engine in the new videos etc. Well, I guess, that's life :)!
Here are some fast facts to make it a little easier to follow:
I am back in Panama, saw Karl shortly, but now I am on my friend's boat Joana in the San Blas islands waiting for my new Beta 43.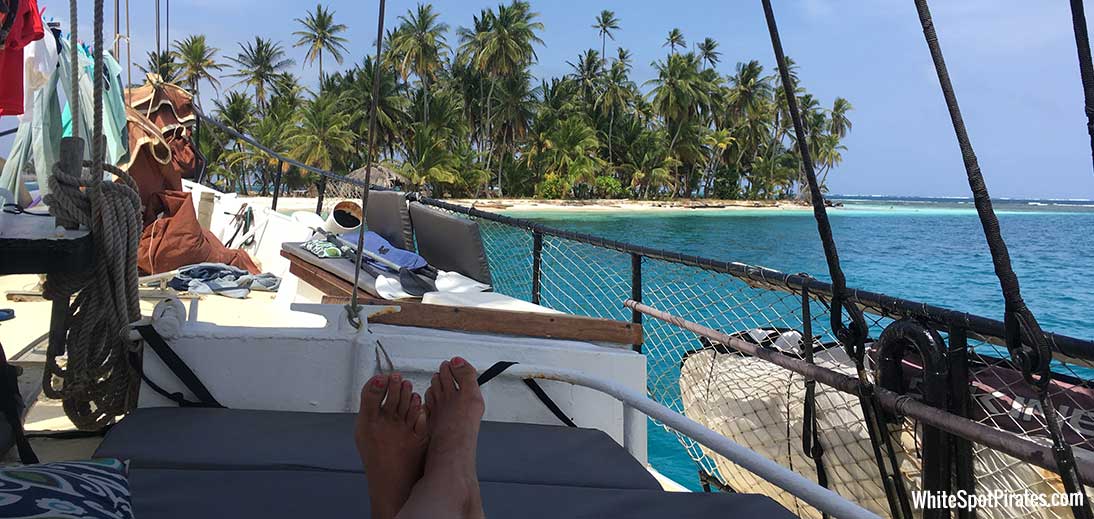 The new engine (Beta 43) is in production, but not here yet. Most likely it will arrive end of May and then I will try to get it in.
There will be two charters that I am doing on my friend's boat Joana in June before trying to cross the Pacific with Karl.
The recently released videos of Untie The Lines Season III are made from material that was filmed in June 2016. We have put that info plus the location at the beginning of each new video in the hope to avoid confusion.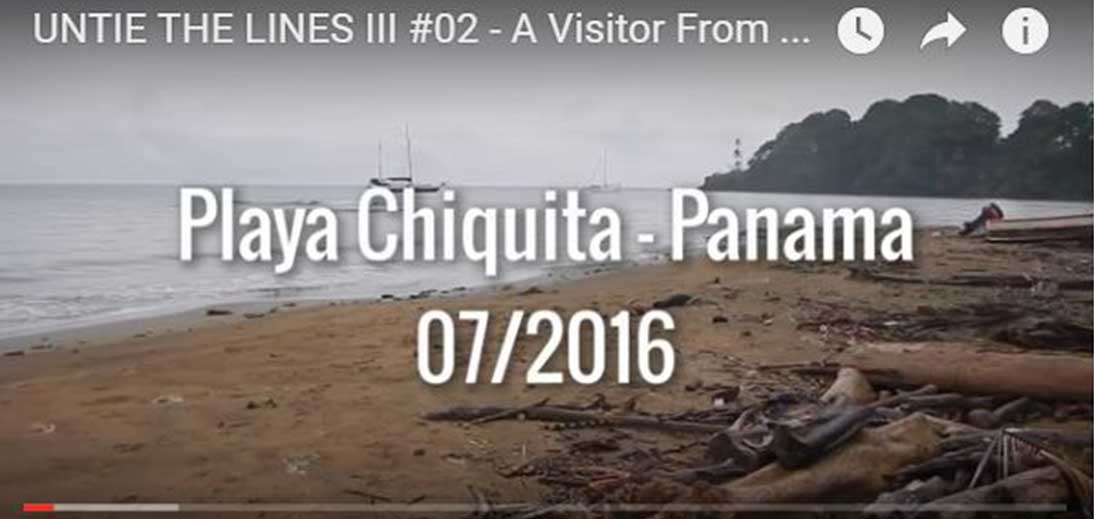 Season II finished with Karl and me arriving in Panama. Season III is starting where we left it: on the Caribbean side of Panama. There will be some episodes of prepping the boat, the crossing of the Panama Canal, some cruising in the Las Perlas archipelago and the engine failure.
Just always keep in mind please: the videos on my YouTube channel are not real time, unless stated differently! What I post on my Facebook Page is what is going on right now (possibly a delay of a day or three due to internet access) unless stated differently.
Thanks to all the great supporters of Untie The Lines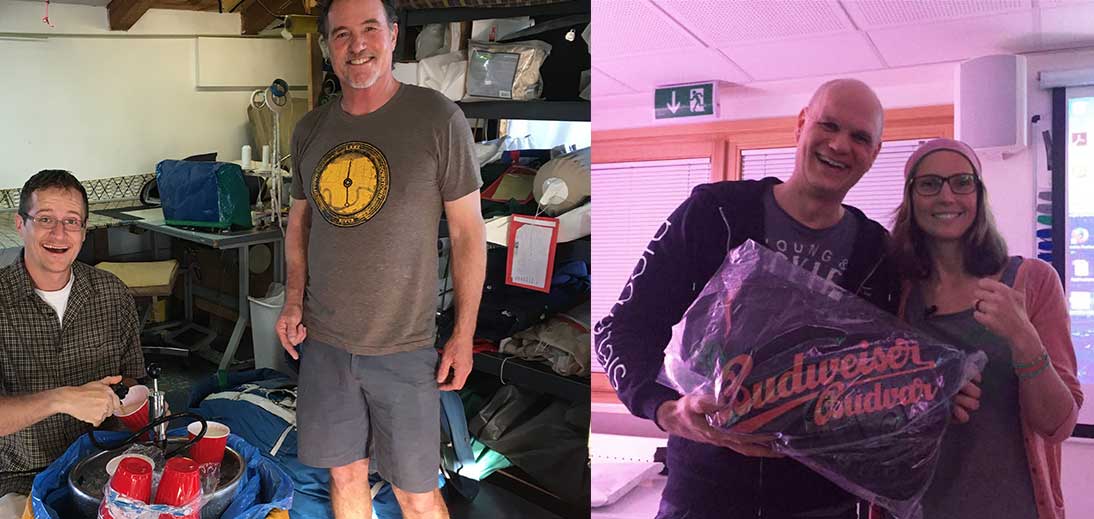 And to finish this post off, I would like to send out a very very big thank you: To everyone that has been and / or is still supporting the creation of Untie The Lines, to those who supported our work by coming to my presentations in Germany, Austria or the States, to the people who made those events possible, and to all of those who keep on watching Untie The Lines, give it a like, a comment or a share. And of course to Patrice, Daniel and Timo, without whose awesome work there would not be any Untie The Lines at all.
A Thanks goes out to all of you! Karl and I will be thinking of you whilst repowering and whilst hopefully peacefully crossing that big ocean this year.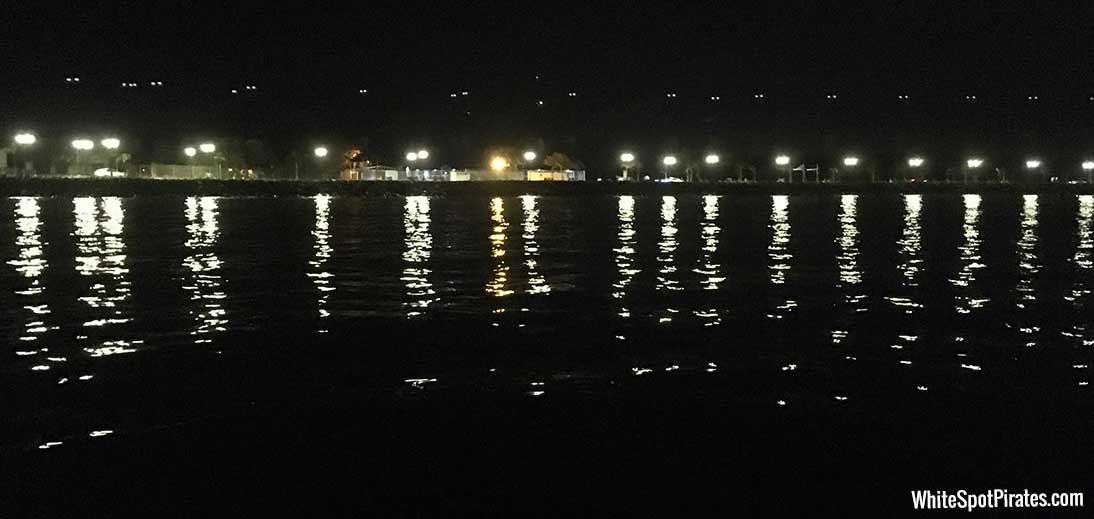 Ahoy, Karl & Nike