December 29

Buddy Boating With Joana

JOANA is not your typical production built boat. Her keel was laid through the strength formed from love and dreams. She has what we like to call "beauty marks", which add to her character.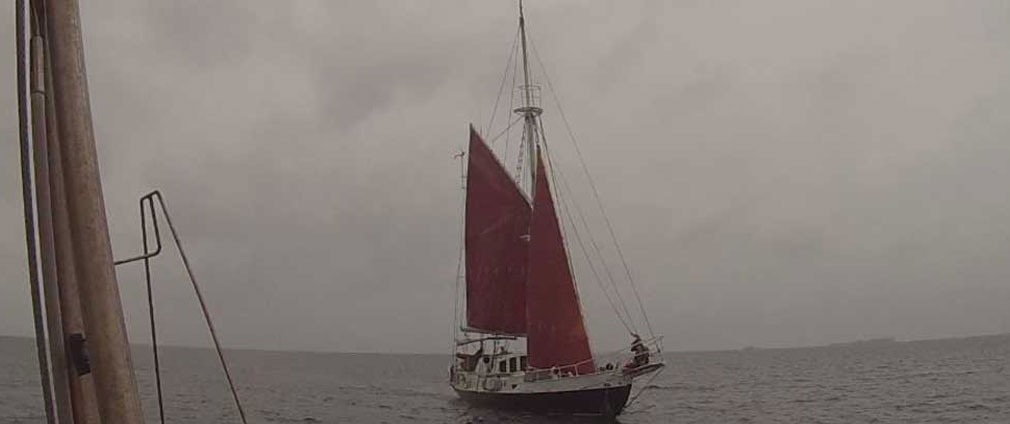 Cathy and I (I being "Maria") knew we wanted a boat that we could sail anywhere and do anything with. Yes, being two girls raises lots of concerns for some, but for us, we were two girls who had the knowledge so why not give it a go?
Nike asked me to write about us meeting from my perspective. Where I'm from they would refer to this as a yarn. When I was young, I didn't bother to understand this word but as I lived my life, which happend to be guided by the ocean, I began to see that
the yarn is the story teller and their life being the yarn is woven with many strings. These strings represent the stories that are shared and the unity that forms through the time shared with one another.
Karl and Nike's string was laid out in a small island the Kunas like to call Hebysdup and the cruisers like to call Disneydup.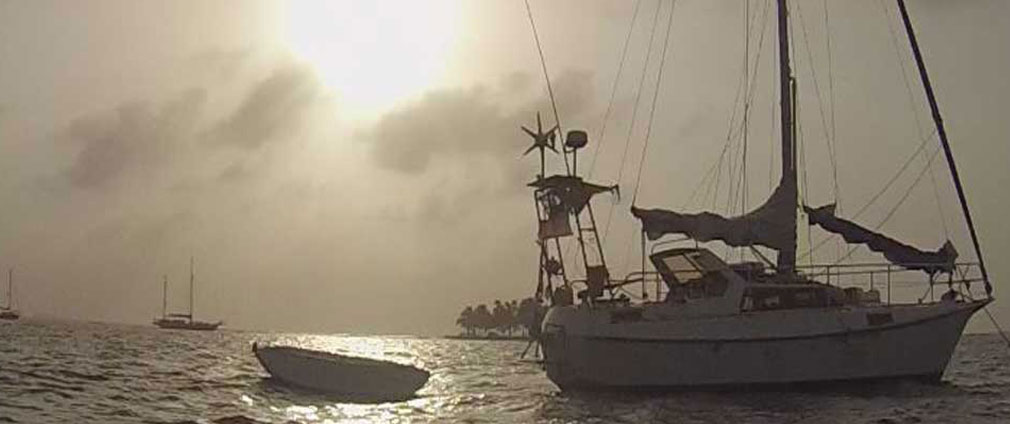 Disney is not the easiest anchorage. It is not on the scenic route for a reason. Its depths run from 25 m to 10m with lots of pinnacle coral heads. So, my first introduction to Karl's crew was someone who was willing to learn from the knowledge of others, by asking where it was best to anchor.
And in doing so, there was the security of knowing your home was ok, which allowed us to have a great night of fresh caught fish and lobster cooked over the bonfire with brownies of a different flavor but still awesome. The night ended with hammocks swinging in the tropical breeze under a blanket of stars talking about what the world would think if they were able to see us now.
We had mentioned that we were off to watch the football game at an island called Elephante. It just happend Nike and Karl were heading that way as well. Germany was playing after all.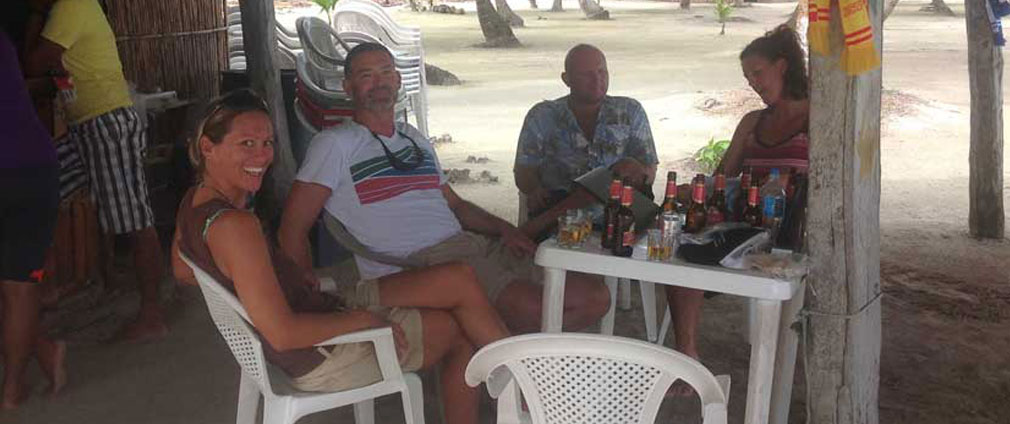 It was a beautiful sail from Disney, seeing our friends James and Nike in the distance and Joana making her slow arrival. I remember when we got there Nike mentiond how great it was to sail with everyone. It made me think – even though the final destinations of each boat is the same, everyone's choice of course to get there is different. I love seeing each boat choose its own path. It is part of the freedom in sailing.
Elephante gave us the small glimpse of land life we leave behind with the yelling at TVs thinking they can hear you, and the unity of a fellow sport.
But our sports week wasn't over. The finals were up and we happend to have a German, Nike, and an Argentinian friend, Javier. We were all heading to an island we knew had satellite TV when weather permitted. Of course when we got there the signal was out. Twenty minitues in we found ourselves hanging out in a Kuna hut with the family, shouting and laughing at the small TV and Nike expressing that this is the only way to watch the game.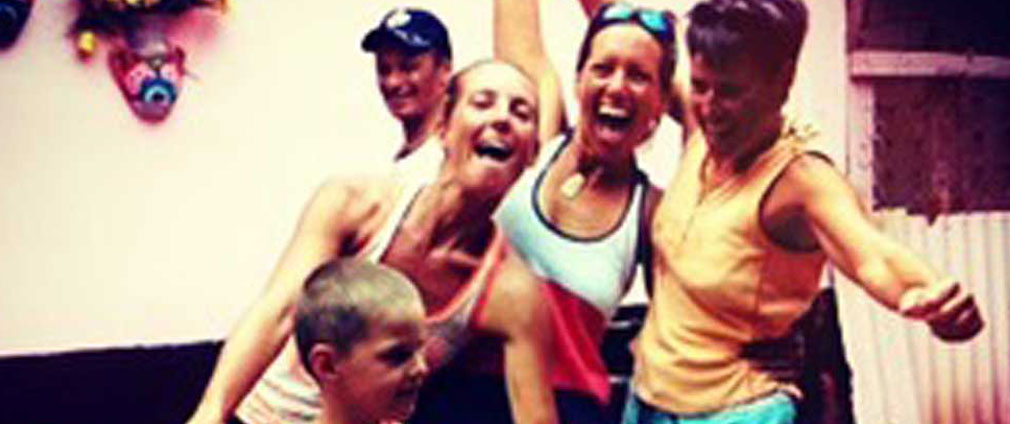 Of course the signal came back on and we watched Germany win the World Cup on a small island in Panama. But even though there was only one true German fan making noise, the Kunas and Panamanians knew those are the moments in life – it's your day.
The plan was to head to the Colombian boarder and hope to catch up, but as the world of sailing goes, one can only plan on what the wind allows, so we just met very briefly in Sapzurro and since then are waiting for our paths to cross again.
Nike seeing things as new has allowed me to remember and feel the awesomeness in the moments that I had thought had become mundane. Her story laid yet another string to my yarn of life.
[written by Maria in San Blas, 12-12-2014]
—
Thanks a lot to Maria for this blog post about buddy boating with Karl! Find out more about Maria, Cathy and their beautiful Joana on their blog or on Facebook. And you really should, 'cause they are the coolest girls I have ever met! They are not only sailing and maintaining this huge steel boat all by themselves but they also know very well how to hunt for fresh fish and sharing a meal or a drink with them is always great fun!